News
Company News and product News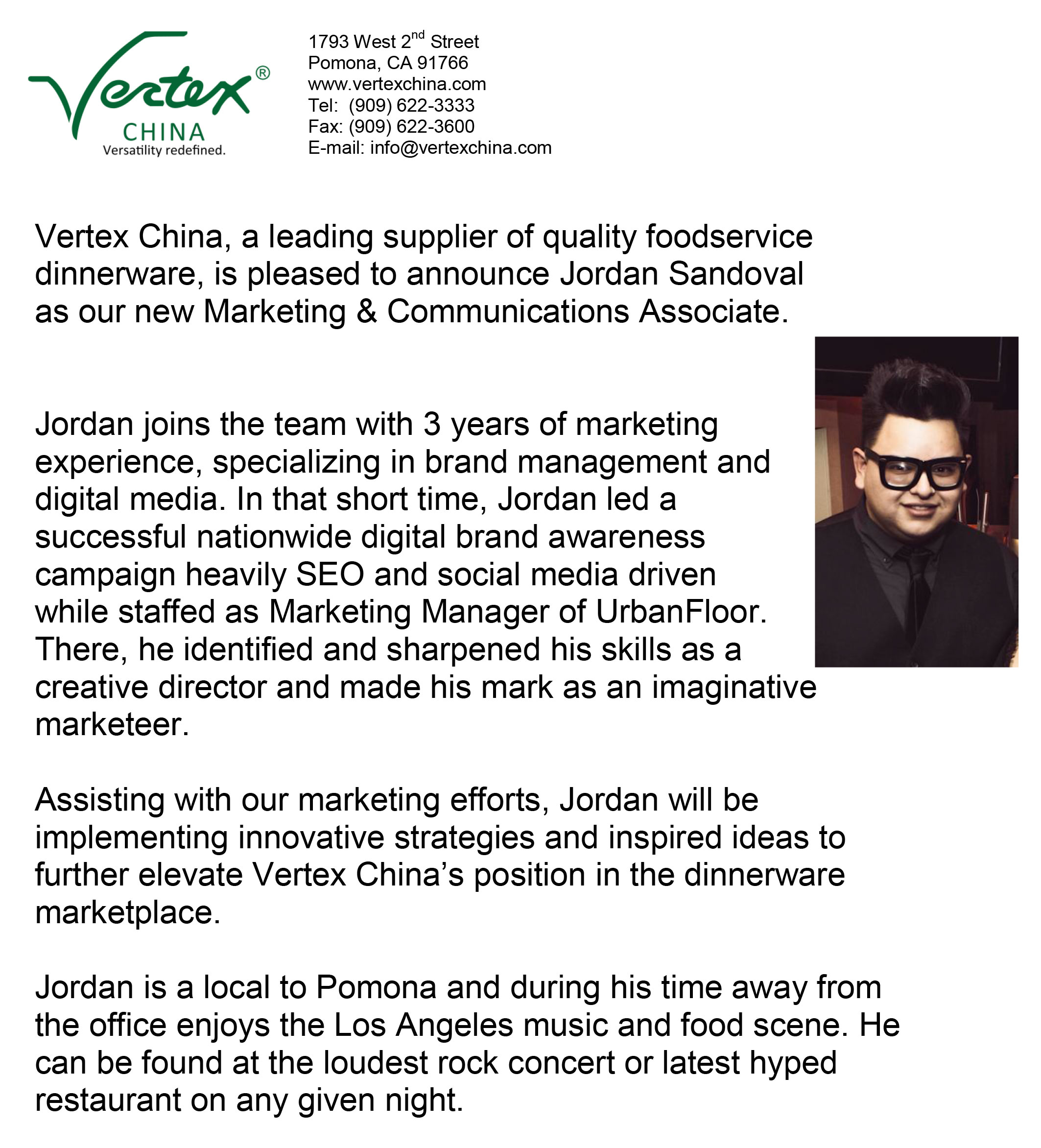 Jordan Sandoval has joined Vertex China
Vertex China, a leading supplier of quality foodservice dinnerware, is pleased to announce Jordan Sandoval as our new Marketing & Communications Associate.
Jordan joins the team with 3 years of marketing experience, specializing in brand management and digital media. In that short time, Jordan led a successful nationwide digital brand awareness campaign heavily SEO and social media driven while staffed as Marketing Manager of UrbanFloor. There, he identified and sharpened his skills as a creative director and made his mark as an imaginative marketeer.
Assisting with our marketing efforts, Jordan will be implementing innovative strategies and inspired ideas to further elevate Vertex China's position in the dinnerware marketplace.
Jordan is a local to Pomona and during his time away from the office enjoys the Los Angeles music and food scene. He can be found at the loudest rock concert or latest hyped restaurant on any given night.

social media link