News
Company News and product News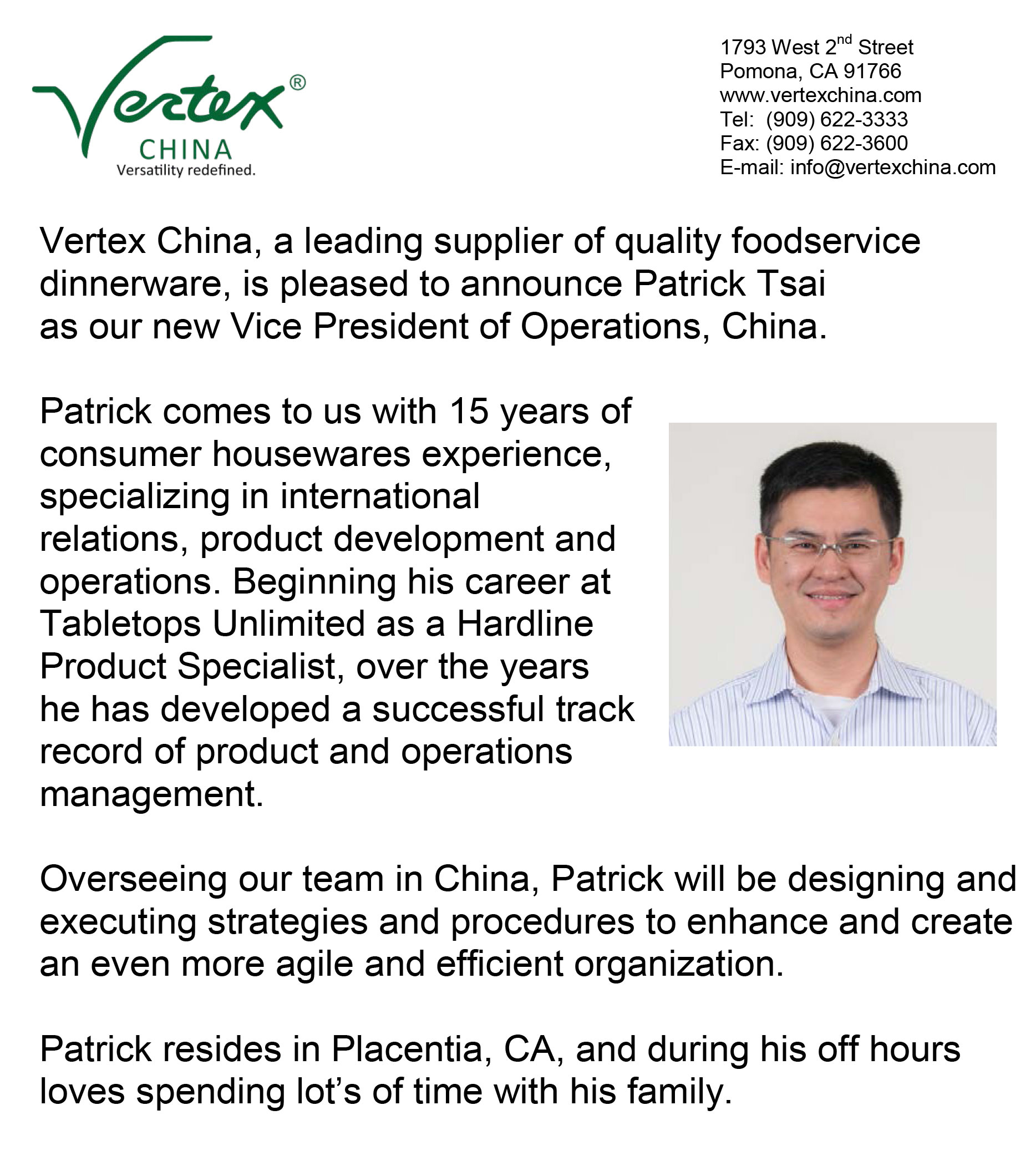 Patrick Tsai has joined Vertex China
Vertex China, a leading supplier of quality foodservice dinnerware, is pleased to announce Patrick Tsai as our new Vice President of Operations, China.
Patrick comes to us with 15 years of consumer housewares experience, specializing in international relations, product development and operations. Beginning his career at Tabletops Unlimited as a Hardline Product Specialist, over the years he has developed a successful track record of product and operations management.
Overseeing our team in China, Patrick will be designing and executing strategies and procedures to enhance and create an even more agile and efficient organization.
Patrick resides in Placentia, CA, and during his off hours loves spending lot's of time with his family.

social media link